We hope fall has been treating you well!  The leaves have started to change here in NYC and the stores are full of apples and pumpkins.
Now to the news you want to hear.  Where are my Burger Lifts?!?!  Trust us when we say – we want them the most and we ask this question countless times a day.  We received another update to the sample today for our approval, but we still had some tweaks to make.  We want it to be perfect, which is why we continue to go back and forth with the manufacturer to get it right before mass producing.
We know that we keep on telling you that we are in progress etc.. and words only count for so much.  This time, we wanted to be as upfront and candid as we could be.  So we are showing you exactly what we are getting from the manufacturer and our notes back to the factory (minus many emails/phone calls etc.. back and forth).
Sample phase 1:
First sample we received: (it was pretty awful, to say the least – I think we all cried a little that day inside…)
phase 1 :: our prototype is on the left – the production sample is on the right
:
Our notes back to the manufacturer
 Sample phase 3-4 (received today):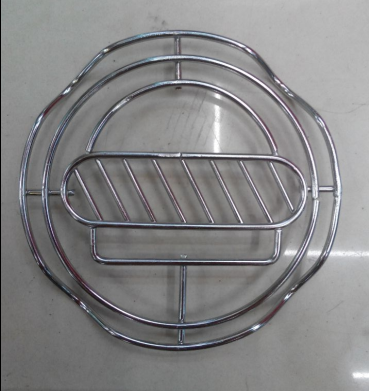 phase 4 – ("aaah, the center looks like a hotdog.." was Jasmine's exact quote)
phase 4 notes
overlap prototype with sample to see differences
So, this is where we are now.  We are hoping that it will be approved and completed in the next round of samples. Once we approve it – it's off for MASS PRODUCTION & in your hands within weeks!!
We are also currently working on packaging so that everything will be ready to go at the same time!
Again, we apologize for the delays.  We could have sent you that first sample and had it to you by August, but I don't think anyone would have been happy with that.  We are striving to bring you the best product possible.  We deeply appreciate your patience!!
As always, if you have any questions don't hesitate to ask – we are here for you.
<3,
Team Burger Lift